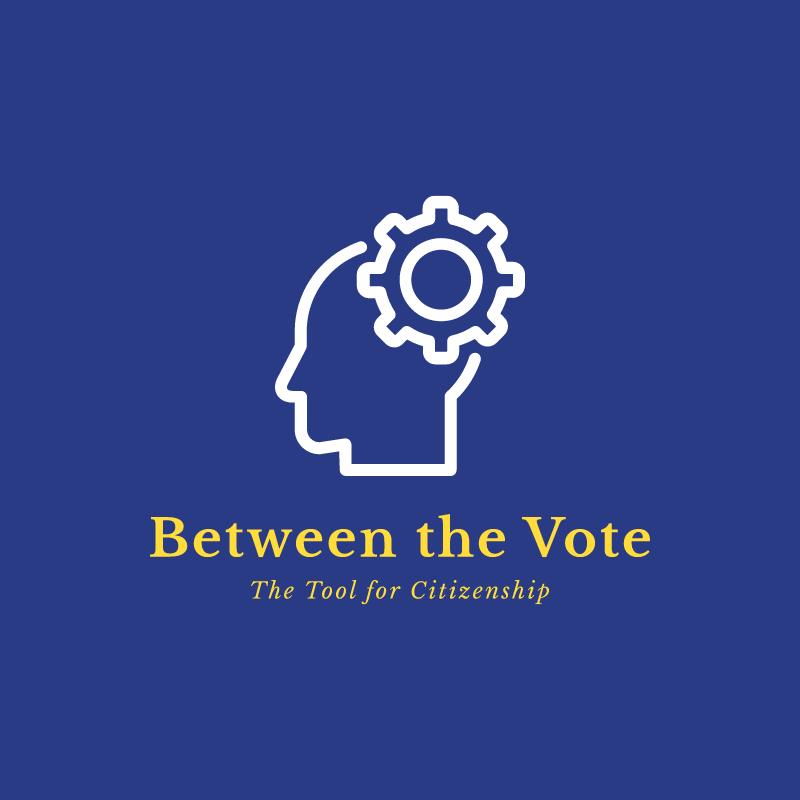 To provide a community based, action oriented civics and movement education to marginalized and underrepresented youth.
Founded in 2020 by Keilani Parker, Between the Vote (BTV) was formed to help eradicate the Civic Empowerment Gap and increase the civic and movement literacy of underrepresented and marginalized youth.  We seek to provide an equitable, inclusive, and action based civics experience to middle and high school students that will spur them toward future political action.  To do this, we center our work around three aims:
Civic Training and Leadership Development
Civic and Movement Learning Spaces
Community Based Action and Power Building
Youth civic knowledge and participation in civic life is essential to sustaining our democratic form of government. Unfortunately, the preponderate research on civic engagement shows that poor and non-white students receive a demonstrably less and worse civic education than middle-class and wealthy white students. The racial and economic disparities in civic knowledge, skills, attitudes, and behaviors leads to differences in adult civic participation and affects levels of political and social trust, culminating in what is known as the Civic Empowerment Gap.
Register for an Online Civics Class

We offer classes on a range of topics including Voting, Organizing 101, and the Constitution among others.

Sign Up to Attend a "Pop Up" Popular Education Event

Our popular education events are specifically tailored to address the issues facing that community. Our staff members go into the affected community, set up a table, and directly engage and educate community members on the issue.

Request to Become a Generation Good Trouble Youth Ambassador

Our youth ambassadors are comprised of middle and high school students. We work with our ambassadors to perform civic actions in their community, establish clubs or campaigns at school, or create their own YouTube channel to discuss important issues.

Request us for a Teach-In at Your School or Organization

Teach-ins are an opportunity for school or organization leadership to educate their stakeholders on issues that affect them.  Our staff members directly engage the school or organization on a requested civic issue.

Request a Consultation for a Campaign or Initiative

We work with students to initiate civic campaigns and achieve their objectives. Our consultation includes providing strategic advice, data and issue research, and ongoing mentorship. Yvette Lindo
Advisory Board Member Dr. Melanie Dillett Dukes
Advisory Board Member Malikah Berry Rogers
Advisory Board Member Raquel Gayle
Advisory Board Member Dr. Willie Griffin
Advisory Board Member